If you're like me, you love old-timey science and the peephole into the past that it gives us. I particularly love to learn about disorders that seemed to have a very strong social and cultural correlate. This particular article talks about hysteria and how, when doctors started to photograph patients in the throes of their hysterical symptoms, and when these photographs became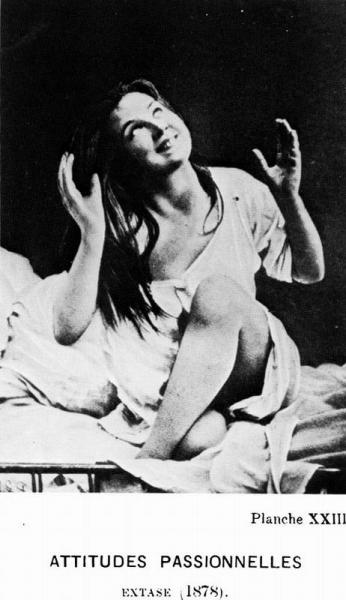 publicly available, the diagnoses of the disorder skyrocketed.:
These conditions are now known diagnosed as 'conversion disorder' or considered to be 'psychogenic' in nature because psychological factors are thought to be behind the symptoms rather than what they appear to be – namely brain damage.

This means that the conditions are more likely to appear in people who already have experience of them, so early depictions of them were part of the process that led to an explosion in their appearance and diagnosis.
The article is well worth reading, but also check out the translated Turkish version — it includes a whole slew of the photographs in question.
via Mind Hacks